I have been using multiple procedures for facial rejuvenation, such as neurotoxins (i.e., Botox), fillers (including bio-stimulatory fillers like Radiesse and Sculptra), platelet-rich plasma (PRP), micro-focused ultrasound (Ultherapy), and laser resurfacing, among others, for many years. These methods must be combined to achieve optimal patient outcomes to address photoaging, volume loss, and skin laxity. However, autologous fat transfer to the face, in my experience, has surpassed my expectations because it did not address the volume loss alone. Still, my patients have experienced significant, lasting improvement in their skin tone, texture, laxity, and discoloration due to photodamage. Most patients say they like the "glow" and feel healthy and rejuvenated.
What is a Facial Fat Transfer and how does it work?
Improvements in skin quality with fat transfer are attributed to the presence of mesenchymal stem cells in fat tissue, known as adipose tissue stem cells (ASCs). These cells are pluripotent, meaning that they can differentiate into an array of many cell types when events like injury occur, or cells are damaged and need to be replaced.
These cells also produce molecule-signaling growth factors and anti-inflammatory cytokines, stimulating tissue regeneration by promoting the secretion of extracellular proteins and secreting antioxidants that neutralize free radicals. [1] It seems that the action of these cells is increased when they are transplanted from the donor site (i.e., abdominal subcutaneous fat) to a recipient site – in this case, the face.
These harvested cells jumpstart the regenerative process under the skin, helping cells divide and the fibroblasts to produce new collagen and elastin. At the same time, immune system activity is suppressed, providing an anti-inflammatory effect, decreasing redness in some patients. ASCs also whiten the skin by decreasing melanin production, inhibiting a key enzyme. Melanin production is also altered by the secretion of free radicals that have an anti-oxidative effect and cytokines that directly inhibit melanin synthesis (2).
Facial Fat Transfer: Before and After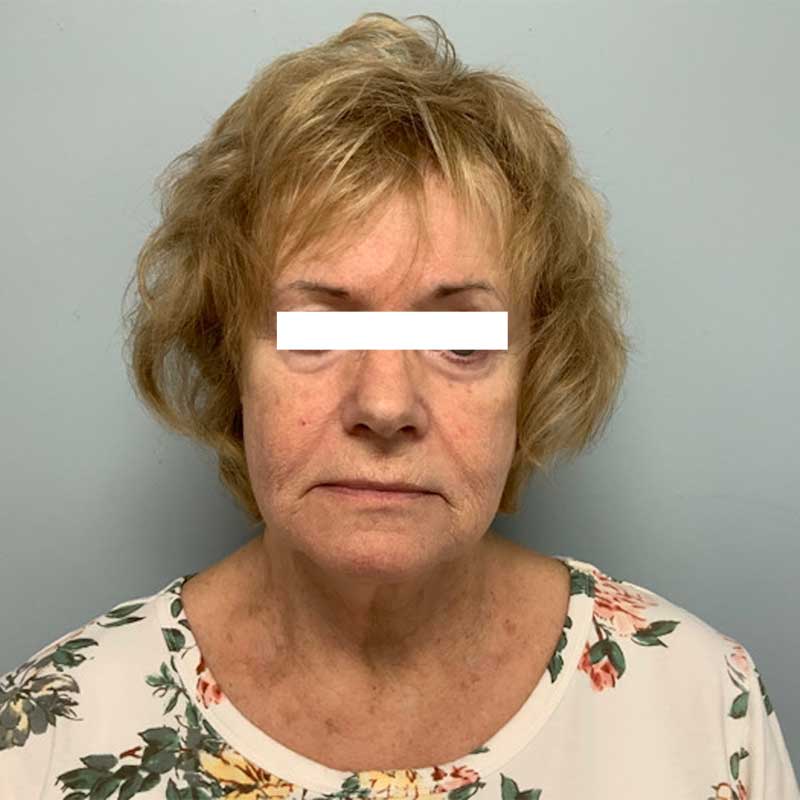 before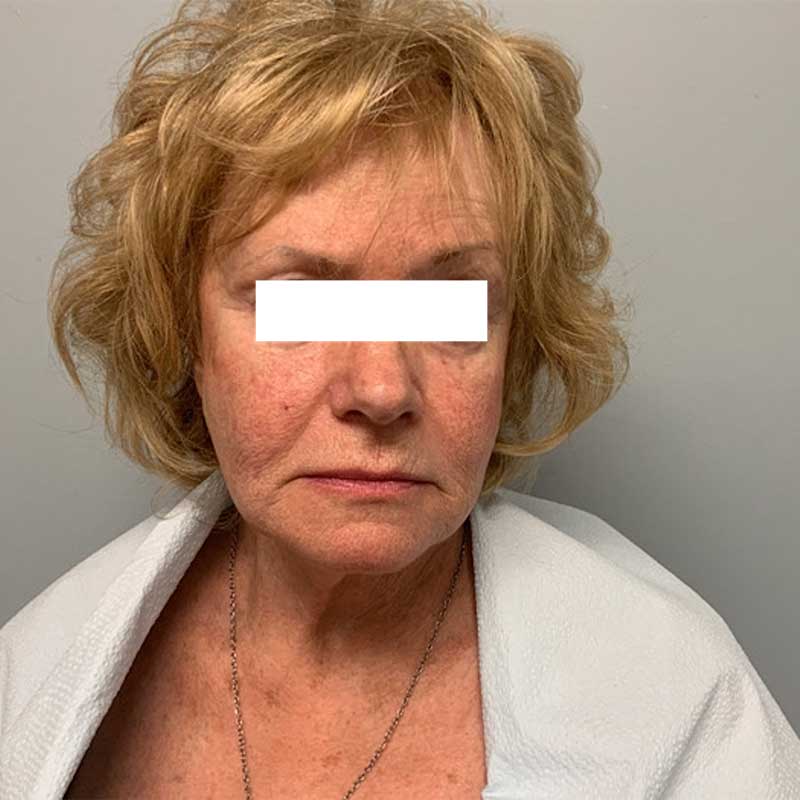 after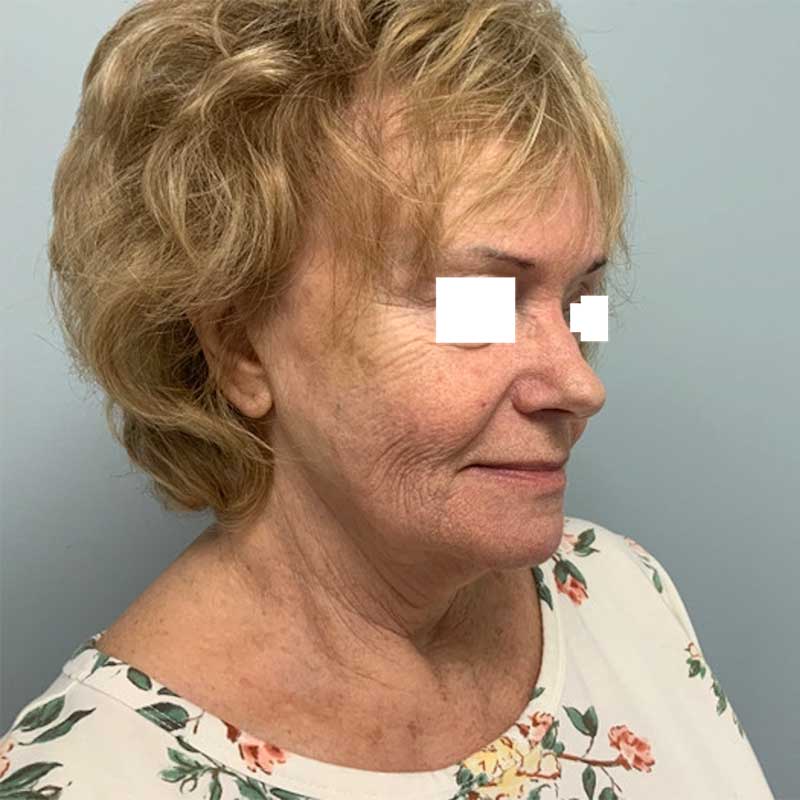 before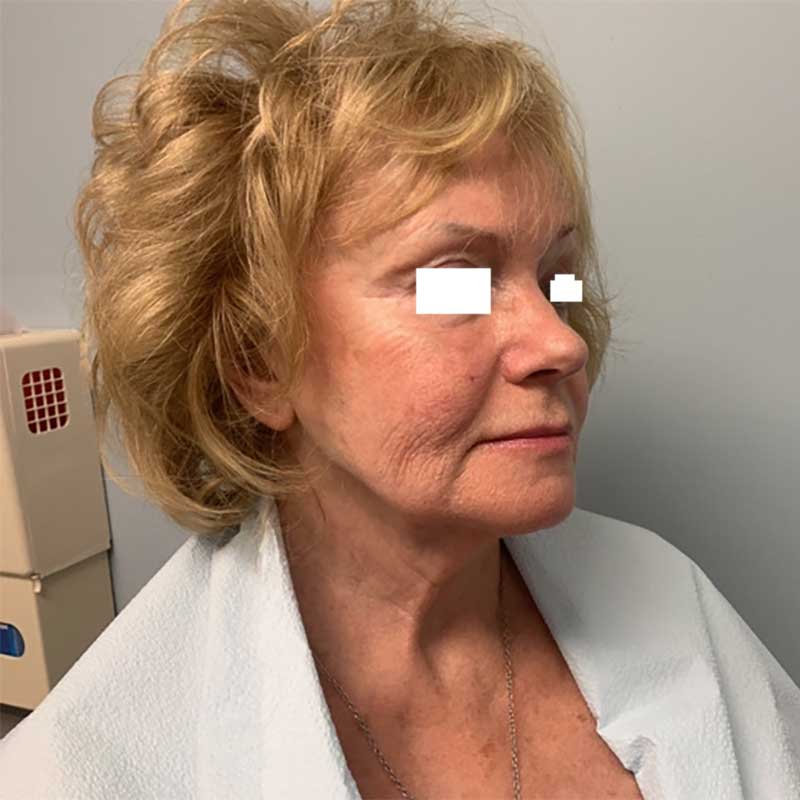 after
What are the benefits of Facial Fat Transfer?
While the procedure is not "one size fits all," this procedure offers a variety of benefits, including:
Longevity. Fat transferred to the face is viable for up to 7 years. There is no filler on the market with this kind of longevity!
Natural-looking results. Outcomes are more natural than when using dermal fillers or neuromodulators.
Skin rejuvenation. Facial fat transfer leaves skin glowing and looking healthier, younger, and rejuvenated. The collagen stimulation helps to reduce fine lines and wrinkles, decreases pigmentation, and improves elasticity without resorting to additional resurfacing treatments.
Multipurpose Treatment. Eliminate stubborn fat from other areas of the body while enjoying the benefits of an improved complexion.
Autologous fat transfer to the face is a safe, minimally invasive procedure performed under local anesthesia. We use the BeautiFill Laser Liposuction system by Alma Lasers. This closed-loop system allows safe fat, harvesting fat and other cells, including ASCs, to be gently removed with the assistance of a laser. The viability of harvested cells is over 90% per Alma study.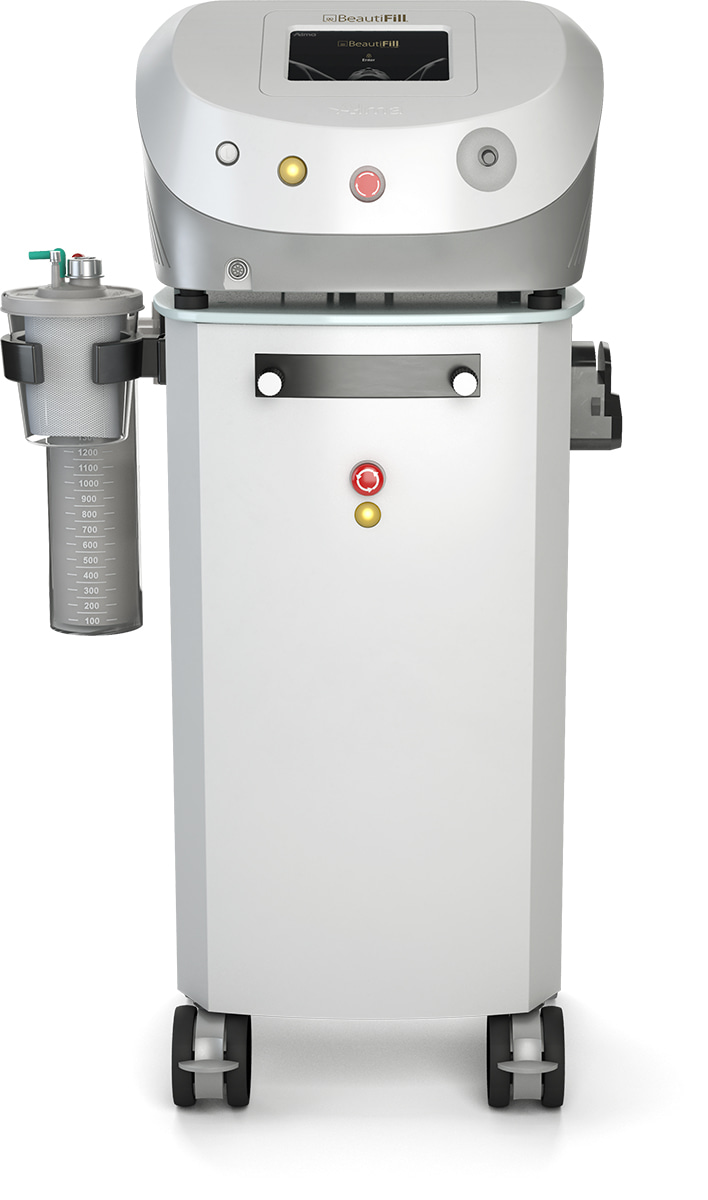 [1] Surowiecka A, Strużyna J. Adipose-Derived Stem Cells for Facial Rejuvenation. J Pers Med. 2022 Jan 16;12(1):117. doi: 10.3390/jpm12010117.
[2] Mario Goisis et al. Outpatient Regenerative Medicine: Fat Injections and PRP as Minor Office-based Procedures. Springer Nature Switzerland. 2019, Chapter 10, 89-90.